Key-
Red dot: Red buff
Blue dot: Blue Buff
Pink dot: Turret
Light blue small square: Inhibitors
Light blue big square: Nexus
W: Wolfs
R: Wraths
G:Goblins
Green oval: One side (three person spawn)
Red Oval: One side (three person spawn)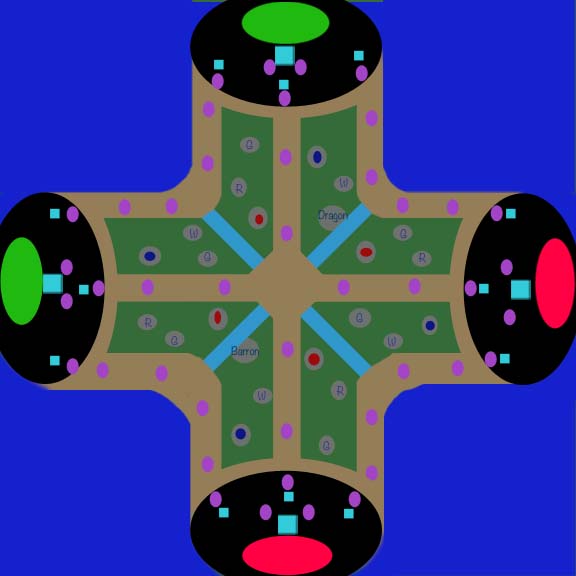 Hello everyone. I created this map as a fun 6v6. 3 people would randomly spawn on their sides two platforms.
Inorder for one side to win you much take down both enemy's Nexus'. The jungle is sorta the same. I tried to even it out but it was a bit tricky.
Let me know what you think.